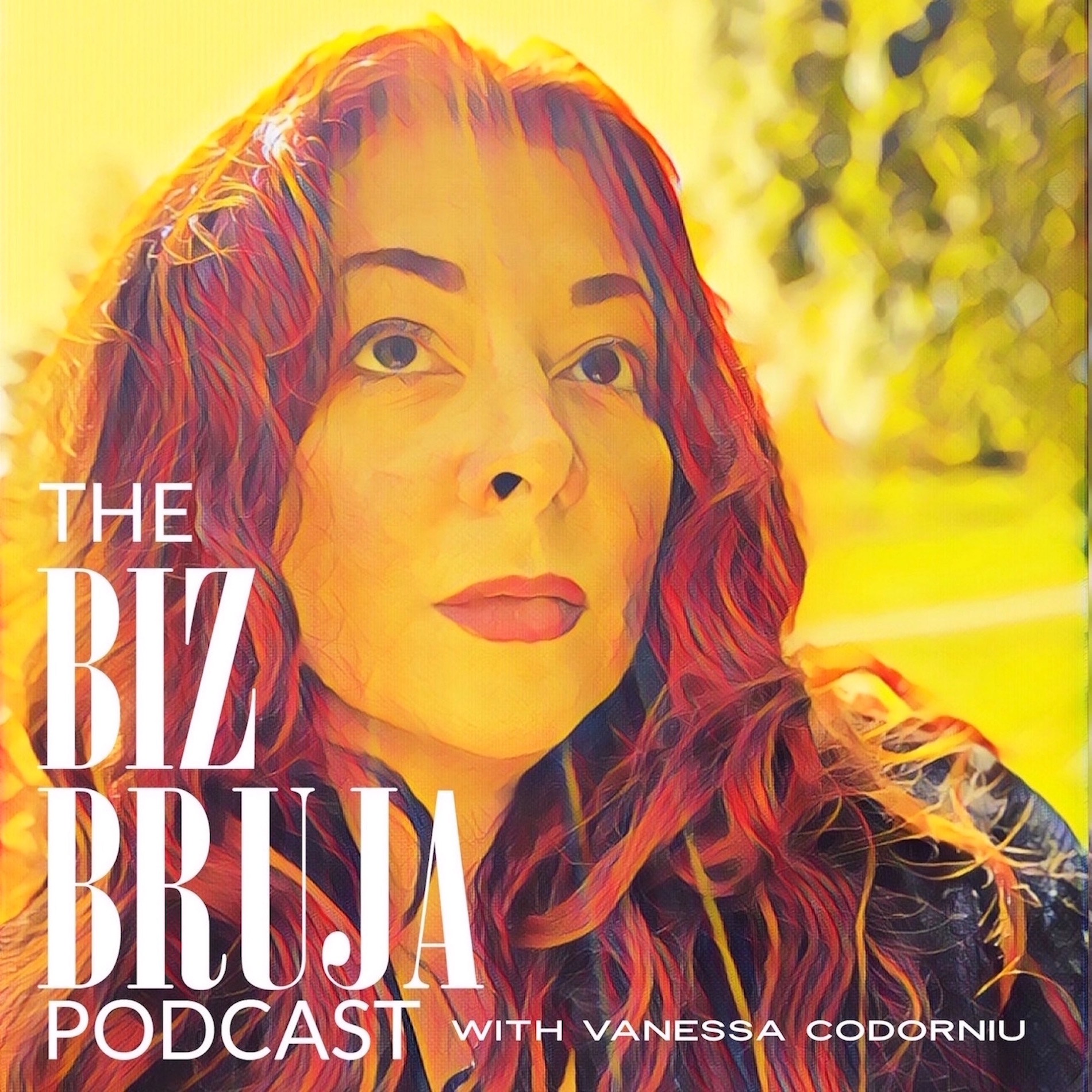 Welcome to The Business Bruja! Where reclaiming our intuition, sacred medicine, embracing our magic, healing ancestral patterns and creating our soul inspired business meet! I'm Vanessa Codorniu and my purpose is to create space for real talk on spirituality, social justice, healing, business, love, creativity and our collective re-awakening. I look forward to our RISING. Vanessa@theBusinessBruja.com
Episodes
Friday Jul 15, 2022
Friday Jul 15, 2022
Atava Garcia Swiecicki shares her curandera journey that birthed The Curanderx Toolkit. She finally met a curandera in her 20s in the early 90s pre-wifi and internet and as she stepped on the land she felt like she had come home. Her dreams and Mexican, Polish, Hungarian and Diné ancestors guided her to her deep reclamation and now she guides others through her courses, services and new book! Atava shares the ancestral patterns she had to break in order to be who she is today and the inspirational medicina that have carried her in her life and sacred work.
Shares how her Polish side of her family tended to the earth, creating habitats and connecting to nature.

 Doña Enriquetta was her first teacher. We talk about how many of us romanticize indigenous teachers or elders and the truth of how tough they actually are.

The cleansing practices of her Polish ancestors are similar to Mexican traditions and the universal truths that run through all of our indigenous wisdom.
Asking herself, " How am I living in California with so many Latinx yet there's not that many curanderismo courses?" inspired her to start teaching and eventually became a school.
How our ancient indigenous practices have been hidden due to persecution and oppression. I bring up some differences I've experienced with East coast Latinx spirituality and West coast spirituality. 
Her experience of the powerful shifts that can happen when BIPOC and Latinx reclaim their wisdom and traditions. 
Atava gives guidance on how to connect with our medicina and ancestors. 
The pandemic and how we as a community began to heal and reclaim their ancestral wisdom. 
Rome wasn't built in a day folks- The difference between repeating information online and actually embodying the medicina are different things. Atava was in apprenticeship for ten years before stepping out fully as an expert. The Curanderx Toolkit is a culmination of Atava and the other healers in the book's journey until this point. 
Curanderismo is an everyday practice not a weekend hobby.
The importance of forgiving, healing and integrating all of our ancestors even the ones that we may not like or may have done negative things in their life. 
Purchase the Book, on www.Heydaybooks.com with discount: la medicina.  The Curanderx Toolkit: Reclaiming Ancestral Latinx Plant Medicine and Rituals for Healing
BIO:

Atava Garcia Swiecicki is guided by her dreams and her Mexican, Polish, Hungarian, and Diné ancestors. She received a BA in feminist studies from Stanford University and a master's degree from the Indigenous Mind Program at Naropa University in Oakalnd. Atava has studied healing arts extensively for over thirty years and has been mentored by herbalists, curanderas, and traditional knowledge keepers. She works as a clinical herbalist and teacher. She is the founder of the Ancestral Apothecary School of Herbal, Folk, and Indigenous Medicine on Ohlone territory in Oakland, and she currently lives in Tewa Pueblo territory in Albuquerque. Her personal website is ancestralapothecary.com, and the website for her school is ancestralapothecaryschool.com.