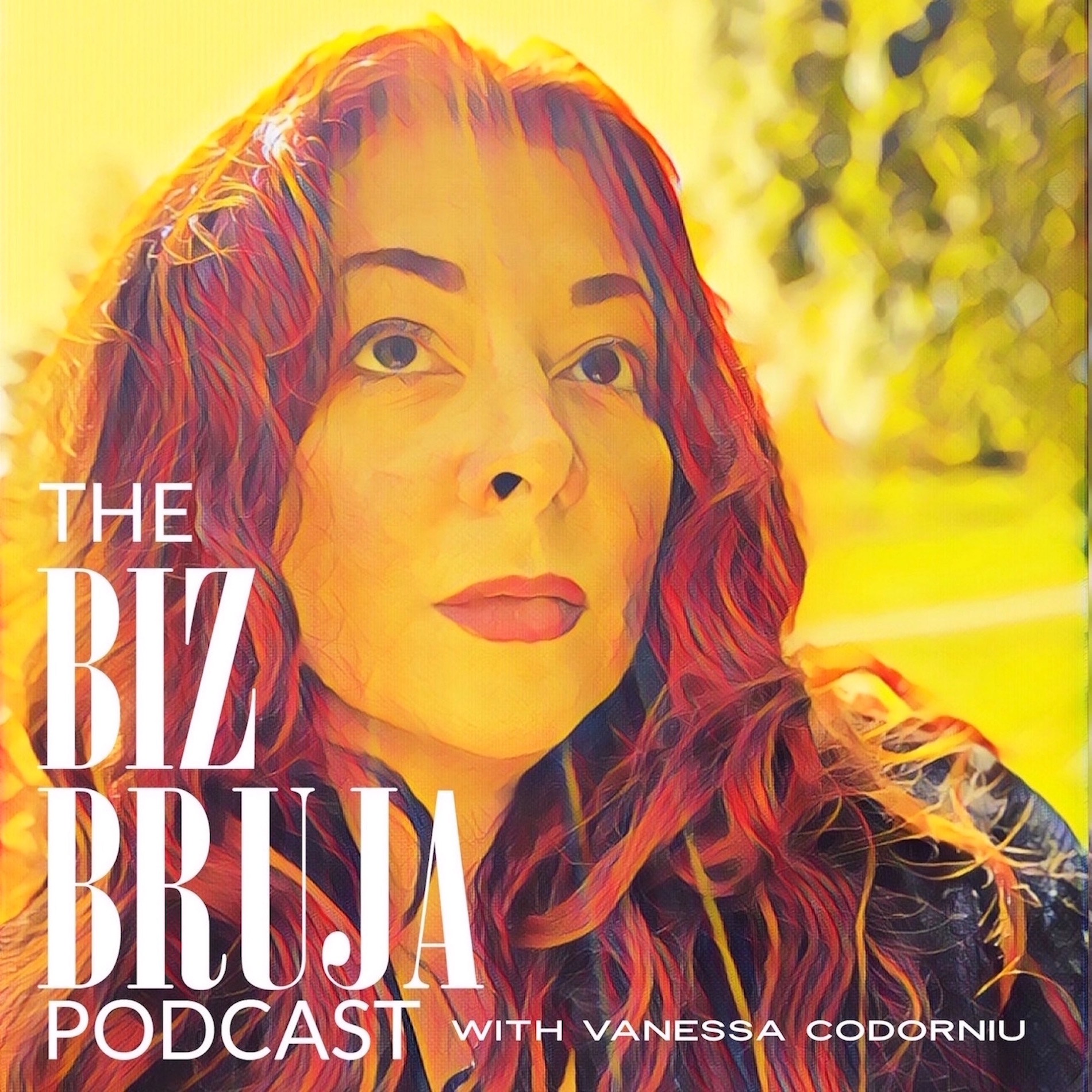 Welcome to The Business Bruja! Where reclaiming our intuition, sacred medicine, embracing our magic, healing ancestral patterns and creating our soul inspired business meet! I'm Vanessa Codorniu and my purpose is to create space for real talk on spirituality, social justice, healing, business, love, creativity and our collective re-awakening. I look forward to our RISING. Vanessa@theBusinessBruja.com
Episodes
Tuesday Apr 20, 2021
Tuesday Apr 20, 2021
Brazilian-American Priscilla shares her journey from wanting to be a nun or an astronaut to being an event coordinator, fashion jewelry designer and working in corporate to the Akashic Records and business leadership development.
She describes the Akashic Records as Harry Potter's Library in the Ether- endless infinite library with all the information through dimensions, time and space- a great way to connect with the guides who have been traveling with us from lifetime to lifetime! After twenty years of reading tarot, Priscilla encouraged me to study and teach the Akashic Records!
One of the ways that the Records are different from other practices is that it requires you to be an active, empowered participant in the session.  Once we show up willing to be accountable and take responsibility- the guides are there to reflect that back with the most practical and concise information at the time, understanding it's not predictive and that we do have free will. 
Her life changed completely when she studied the Akashic Records and describes living a life in technicolor instead of black and white. 
Everyone has their interests and specialty in the Akashic Records. 

Trusting where you feel the pull. Trust that it may go in phases. 

Why she doesn't feel called in the Records but rather download strategy and her channeled archetype system. 

How her guides "the little fuckers" asked her to download a little book for us and it became a whole body of work.

In the archetype system Priscilla downloaded, healers are under the Mystics category and they can be creative, intuitive and healing. Mystics are here to elevate consciousness on the planet with these gifts. 

Priscilla shares one of the major abilities that healers tend to discount

Shares what is an archetype and the five archetypes in her system.

Her process of answering the Call and moving through the answering of your call.

The Mystic's kryptonite

How healers forget themselves and go overboard

Healers are more than their service.
Bio:
Priscilla Stephan
When entrepreneurs want to make seven figures in their business without working harder or burning out, they work with Priscilla Stephan, Intuitive Business Strategist and creator of the Soulfluent™ Leadership Archetypes.
Priscilla's holistic and pragmatic approach to business and leadership allows her clients to live their dream lifestyle while confidently sharing their soul's work to make a big impact and increase their profit and growth.
Originally from Brazil, San Diego is now her home base as she works with leaders from a wide range of industries who have one thing in common: they have the desire to create a global impact and live a life of purpose without sacrificing their time, relationships or well-being.
To discover your Soulfluent™ Leadership Archetype and how it can help you maximize your profits while living the joyful life you're craving, visit: https://priscillastephan.com