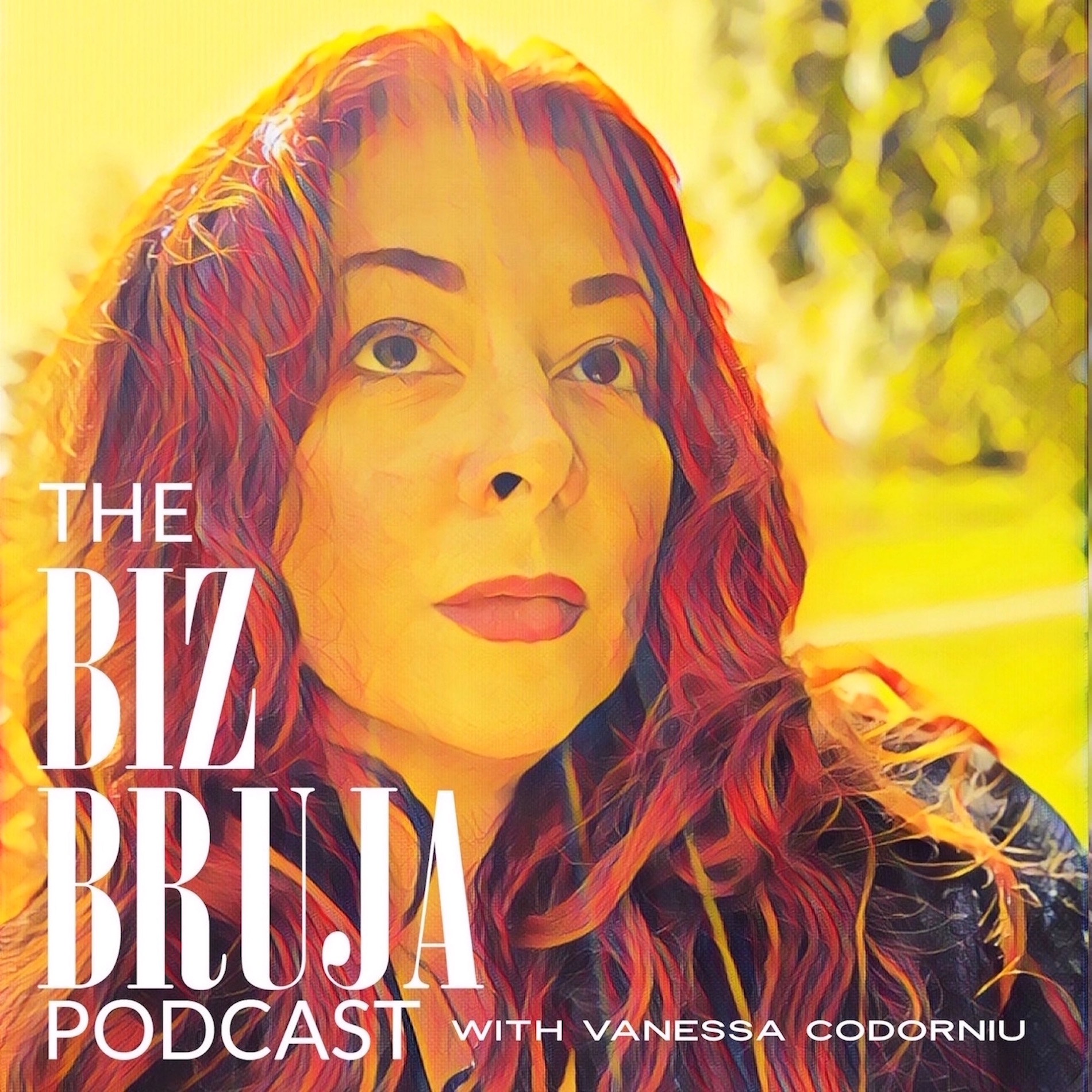 Welcome to The Business Bruja! Where reclaiming our intuition, sacred medicine, embracing our magic, healing ancestral patterns and creating our soul inspired business meet! I'm Vanessa Codorniu and my purpose is to create space for real talk on spirituality, social justice, healing, business, love, creativity and our collective re-awakening. I look forward to our RISING. Vanessa@theBusinessBruja.com
Episodes
Tuesday Dec 22, 2020
Tuesday Dec 22, 2020
Join me in this conversation with Esoteric Esa, Jasmin- The Modern Spiritual Latina as she shares her own spiritual journey of taking up space, being seen and rising with her ancestral gifts. I admire and adore this brilliant Aquarian and can't wait to share her joy, her passion for life and her thoughts on where we are and where we are headed. 
Some of the things we discuss in this episode: 
Esoteric Esa is not a moniker, it's actually Jasmin's Higher Self and represents her journey. 

Jasmin shares how her intuition kept her safe from an attack as she walked home from high school. 

Jasmin shares her path from a degree in journalism and public relations to a growing career in entertainment PR to the smackdown of the Saturn Return that changed everything.

Her Abuela's metaphysical path and sacred work and how she realized she wanted to walk that path. 

We talk about setting boundaries around our sacred work to support us as empaths and intuitives.

How reading for strangers allow you to be a more clear channel. 

Latinx community reclaiming and opening up to their soul gifts. 

How overly focusing on love and light and staying away from our shadows and darkness can be spiritual bypass. 
Bio: 
Esoteric Esa is a Psychic, Creator of The Modern Spiritual Latina Oracle, an Award-winning Podcast Host, and has been published in HipLatina, PopSugar, and featured on MiTu for her spiritual work. She has contributed astrology and metaphysical pieces for BeLatina, HipLatina, and Luna Lifted and OurHouse.LA for their bruja content columns. She curates an award-winning podcast for manifestors titled, Better Work Bitch!, which is now on its sixth season, and has won two People's Choice Podcast Awards. She dedicates her time towards empowering others through the knowledge of astrology, numerology and tarot readings.
Connect with her via Instagram
@esoteric_esa or www.patreon.com/esotericesa.  Book a reading at www.souliminati.com